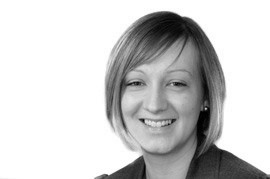 Solicitor, England & Wales
Kate obtained a law degree from Lancaster University in 2004 and completed the Legal Practice Course at the College of Law in York in 2006. Kate qualified as a Solicitor in 2009 and joined the firm in 2011 as a Family Solicitor, having previously worked at a firm in Leeds.
Kate is a member of Resolution and deals with a wide variety of family law issues including divorce, financial matters, domestic violence and cohabitation issues as well as disputes concerning children – both private disputes and cases where social services are involved. Kate is also a member of the Law Society's Children Panel.
Client testimonials:
"We truly appreciate all the work and more importantly all the calming advice you gave us through a time of "the unknown". We Thank you so much for all the hard work that you have done and rest assured that with your help and expertise you helped secure a little girls future, for that we will be deeply thankful."
"Thanks for your help with my divorce, much appreciated. It's actually been very pain free."
"You have helped us over the years more than you know. Thank you for everything."