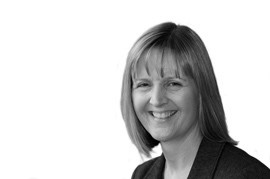 Solicitor, England & Wales
Lynne joined the firm in 1990 as a trainee solicitor & qualified in 1991. She has been a partner since 2007.
Lynne has extensive experience in all aspects of civil litigation. She specialises in personal injury and housing law.
Lynne is a member of the Law Society Personal Injury Panel and APIL.

Client testimonials:
"Excellent help given to resolve what I thought was impossible. Thank you."
"Very professional. Very supportive and helpful."
"I found Lynne McGonnell very competent and helpful. Please pass on my gratitude."
"In all quarters Lynne McGonnell has been absolutely brilliant."
"Would recommend Lynne. I found she was very helpful and understanding."
"A huge massive big thank you! Don't know what I would have done without you fighting my corner, you have been fantastic."